A new piece of the puzzle revealed: Virtual Target support for Infineon's next generation of AURIX MCUs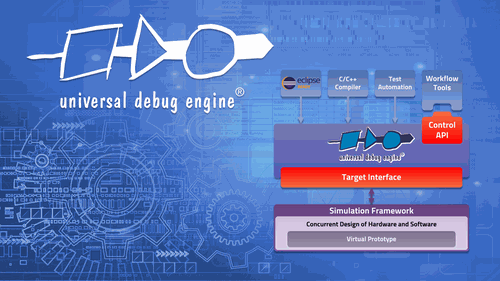 Infineon has just reveled the next piece in the puzzle of the upcoming AURIX™ TC4x family:
The UDE 2021 debugging and trace support.
UDE's powerful debug capabilities are already available for pre-silicon development. Together with the Synopsys Virtualizer Development Kit for AURIX™ TC4x, the UDE can be used for developing applications on virtual prototypes. The UDE debugger license for AURIX™ also includes instruction set simulator TSim for the TC 1.8 cores.
Right now, UDE is ready for the first silicon. Developers can rely on UDE as an efficient and powerful debug tool from the first day of the availability of the next generation AURIX™.
Read more at the Infineon website.