UDE 5.2.4 released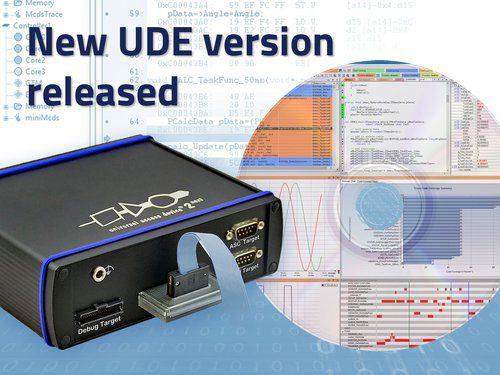 The new version 5.2.4 of the Universal Debug Engine® (UDE) is now available for download. We recommend that you upgrade your current UDE version to take advantage of new features and improvements.
After your login visit Service/Downloads and select the category 'UDE Software' or use the following link:
New Devices Supported
NXP S32S247
NXP i.MX-RT including programming support for integrated and external QSPI flash and Hyperflash
Infineon TC3Ax
Netx51 SPI flash support for S25FL128L and S25FL256L
New Features and Improvements
Compiler support for Greenhills RH850
Task trace for SAFERTOS/FreeRTOS
µcOS II support includes task/code trace for PowerArchitecture
UEC graphical trace configuration now supports Stellar ETM trace including GTM trace
Support for CAN Bootstrap Loader of TC3xx
UDE object model API with new function to obtain enum values
Adding several variables at once to Watch Window
and lots more...